Hong Kong is a hustle and bustle city with an excellent transportation system. There are various forms of public transport, such as: Mass Transit Railway (MTR), Bus, Mini bus, Taxi and ferry; all can be paid by cash and octopus card.

Purchasing an octopus card is highly recommenced as they are convenient and accepted in most stores as well as transport.
Below are the options to access the Congress Venue: Hong Kong Science Park.
Travel to Hong Kong Science Park:
Option 1: By Taxi (Red Taxi)

(Most Convenient Route)
For taxi driver:
Please go to Phase 2, Hong Kong Science Park, Shatin, New Territories.
(Chinese: 新界大埔區白石角科學園二期)
Option 2: By MTR & Minibus (Green)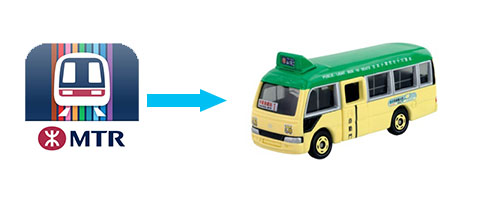 Take Exit B in Shatin MTR Station and turn left, walk until you reach the ramp.
Walk to the end of the ramp, until the stop for a green minibus route number 27, located across the road.
Take the green minibus route number 27 and get off at Phase 2 of Hong Kong Science Park (10-minute ride)
Option 3: By MTR & Bus (KMB)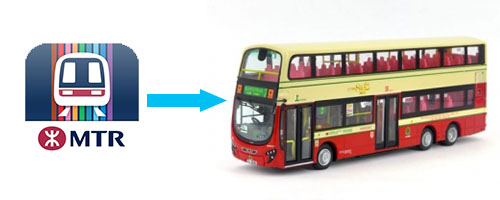 Take Exit B in University MTR Station and turn right to the public transport interchange.
Take KMB Bus route number 272K and get off at Hong Kong Science Park (5-minute ride).
Pick-up/Drop-off point
Science Park West Avenue - The Forum (Behind Charles K. Kao Auditorium)
Please use our dedicated pick-up and drop-off facility located directly across from the main Congress venue. Drivers picking people up/dropping people off should use this facility for quick transactions only.
Parking
There are over 1,500 parking spaces available at the multi-storey and basement car parks of Hong Kong Science Park Phases 1 and 2.
Hourly Parking Rates (Private vehicles & Motorcycles)
Mon-Fri:
HKD$13.00 per hour.
Sat, Sun & Public Holidays:
HKD$13.00 per hour (for first 3 hours).
HKD$7.00 per hour (4th hour onwards).
Payment Method
Hourly parking: Octopus Card only.
Parking Promotion
From Monday to Sunday (include public holidays), visitors can enjoy free parking for the first 2 hours following a purchase at HK$200 or above or first 4 hours free parking for purchase at HK$400 or above. Each valid receipt is applicable to redeem complimentary parking for one private vehicle or motorcycle only.
For more information about Hong Kong transportation system, and the local transportation APP, please click HERE