Important Message From The President
Dear Friends and Colleagues,
It is our great pleasure to formally extend this invitation to you to participate in our Hong Kong Biotech Horizon 2016 events to be held in Hong Kong Science Park, Hong Kong, from 25th – 28th May, 2016 (Wed – Sat).
Hong Kong Biotech Horizon is an event series run by Hong Kong Biotechnology Organization whose objective is bringing together community of scientific researchers, technology developers and entrepreneurs towards progress in translational science. The first series of Hong Kong Biotech Horizons was "Translational Medicine: Promising Researches in Cancer Therapies and Diagnostics". The event comprised of conference symposium and public talk engaging the public community on raising awareness of importance of science in society.
This year's Hong Kong Biotech Horizon event on "Ageing Brain in Health" will follow suit, consisting of a three-and-a-half day International Conference on Brain Energy Metabolism with focus on "Energy Metabolism and Neuron-Glia Interactions in Brain: from Molecular Mechanisms to Novel Therapeutic Approaches" and a public talk on "Health. Longevity. Brain – New Technologies and Discoveries in Health, Longevity and Neurology". The conference aims to bring together leading experts and young emerging neuroscientists worldwide who are interested in diverse aspects of brain energy metabolism. The scientific program will include lectures by invited speakers, student/fellow presentations, poster sessions, interactive discussion sessions, and free time for informal discussions with colleagues. We hope to provide a platform for our participants to actively exchange ideas and establish contacts and future collaborations from around the world throughout the conference.
The public talk that follows our international conference will address an important health topic that concerns everyone, ageing brain. We aim to bring comprehensive knowledge to the research and health service community for progress and advancement in translating findings in brain research to effective solutions in brain diseases. We have received support and endorsement for our Ageing Brain in Health project from Science and Science Translational Medicine, two of the world's top respected peer-reviewed scientific journal publications of the American Association for the Advancement of Science (AAAS).
All interested participants should proceed with registration and payment at the earliest.For further details or to register, please visit http://www.hkbio.org.hk/icbem/zc.html or email us at icbem@hkbio.org.hk.
We look forward to your participation in this important conference in Hong Kong.
Yours sincerely,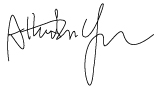 Albert Cheung-Hoi YU, Ph.D.
President, 12th International Conference on Brain Energy Metabolism
Chairman, Hong Kong Biotechnology Organization
Professor and Vice Director, Neuroscience Research Institute, Peking University and Department of Neurobiology, Peking University Health Science Center

Programme Committee:

Arne SCHOUSBOE (Chairman) [ DNK ]
Kevin BEHAR [ USA ]
Felipe BARROS [ CHI ]
Gerald DIENEL [ USA ]
Joao DUARTE [ SUI ]
Johannes HIRRLINGER [ GER ]
Mary C. McKENNA [ USA ]
Bruce RANSOM [ USA ]
Caroline RAE [ AUS ]
Michael ROBINSON [ USA ]
Bill SHUTTLEWORTH [ USA ]
Alexei VERKRATSKY [ UK ]
Helle WAAGEPETERSEN [ DNK ]
Albert C.H. YU [ China ]
Local Organizers:

Ken K.L. YUNG (Chairman) [ Hong Kong ]
Xiao-Qian CHEN [ Wuhan ]
Lung-Sen KAO [ Taipei ]
Eminy H.Y. LEE [ Taipei ]
Qiang LI [ Shanghai ]
Ying LI [ Hong Kong ]
Hiroshi NAKANISHI [ Fukuoka ]
Kwok-Fai SO [ Hong Kong ]
Albert C.H. YU [ Beijing/Hong Kong ]
Wing-Ho YUNG [ Hong Kong ]
Past ICBEMs:

11th: Copenhagen, Denmark 2014
9th: Budapest, Hungary 2010
6th: Crete, Greece 2004
5th: Trondheim, Norway 2001
4th: Oxford, UK 1999
3rd: Waterville Valley, NH, USA 1997
2nd: Blaubeuren, Germany 1995
1st:Carcassonne, France 1993
Contact Us:

HKBIO Secretariat
Tel:+852 2799 7688
Fax:+852 2111 9762
Email: icbem@hkbio.org.hk


Address:Units 601-605, 6/F, Biotech Center One,No. 9 Science Park West Avenue,Hong Kong Science Park,Shatin,New Territories, Hong Kong