Message from the President
As Hong Kong is hosting a world congress to commemorate its 20th Anniversary since its return to China, we are honoured and privileged to extend our warmest invitation to everyone in the world to join us at Hong Kong Biotech Horizon 2017 - "Global Congress on Biotechnology: Diagnostics and Therapeutics", to be held during 22-25th November 2017 (Wed – Sat) at the iconic setting of Hong Kong Science and Technology Park (HKSTP).
Hong Kong Biotech Horizons (HKBH) is the flagship event series run by Hong Kong Biotechnology Organization (HKBIO) whose objective is to bring together communities of scientific researchers, technology developers and entrepreneurs towards progress in translational science. The event series typically comprise of conference symposia and public talks engaging the public community and raising awareness of the importance of science in society.
This Congress will gather medical professionals, scientists, technologists as well as global leaders coming from China and worldwide who will share their views on a broad and exciting programme comprising the latest developments in biotechnology. In addition, this Global Congress offers a great opportunity to meet, mix and match with an enthusiastic crowd of participants who are keen to obtain first-hand information on how to leverage the golden opportunity of China's economic growth, the Guangdong-Hong Kong-Macao Greater Bay Area, and the Belt and Road Initiatives.
Hong Kong's global-connectedness makes it especially vulnerable to infectious disease outbreaks. We are facing an epidemic challenge greater than the Spanish Flu almost a century ago. HKBIO in conjunction with HK20 is running a survey on respiratory infectious diseases to assess the current status of disease development and control. This survey takes 5-10 minutes to complete and will entitle you to US$200 discount to attend the Congress.
Please register now to enjoy our early bird rate! The first 200 registrations will receive a complimentary souvenir from HKBIO: a special edition of Bauhinia DNA necklace(valued at US$200) created by renowned designer Elaine Young.
We hope that you will share our enthusiasm for Hong Kong's first Global Congress on Biotechnology and join us at this happy congruence of symposium and celebration. For our American friends, we are aware that the occasion overlaps with Thanksgiving celebration in the United States. Family and friends are very important and we care about your Thanksgiving but we believe biotechnology is also very important and this occasion should not be missed. If you could attend this Congress, we guarantee that you would have the best and most memorable Thanksgiving from Hong Kong!
All interested participants should proceed with registration and payment at the earliest. For further details or to register, please visit http://www.hkbio.org.hk/hkbh2017/index.php/en/ or email us at This email address is being protected from spambots. You need JavaScript enabled to view it..
We look forward to seeing you at this important conference in Hong Kong.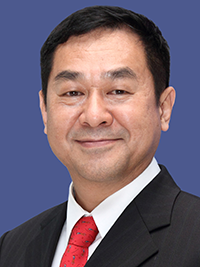 Albert Cheung-Hoi YU JP
Congress President
Neuroscience Research Institute of Peking University Vice Director
Hong Kong Biotechnology Organization Chairman
Hong Kong Council for Testing and Certification Chairman
HK20 Chairman
Who should attend?
The HKBH2017 will gather a complete list of stakeholders in the Hong Kong biotechnology ecosystems consisting of leading experts, researchers, regulators, device developers, entrepreneurs, preclinical scientists, innovators, solution providers as well as representatives from various organizations and companies including but not limited to pharmaceutical companies, venture capital, laboratories, industrial associations, financial institutions, and trade/logistics companies. In particular, we will introduce Chinese biotech companies and individuals.
Why should attend?
Capture Asia's biotech market opportunities through Hong Kong
Find partners, sustain project and find funding from the world
Discuss with biotech professionals current and future issues in Diagnostics and Therapeutics
Learn about projects related to Diagnostics and Therapeutics fields in the world
Network with top executives, investors, experts and renowned leaders from the world
Sessions exploring the latest on biotechnology's hot topics
Explore R&D, products and services